"SPECIAL HINT: No one cares that you feel superior because you can handle low..."
– Cryztal, my future wife and current favorite person. (via kellybellin) Apparently I said this once! I TOTALLY STAND BY IT. 
The Gender Prep: Friend Zoning isn't a real thing. →
genderprep: Friend zoning is not a real thing. It's either 1) entitlement 2) miscommunication. No one is under an obligation to see anyone else romantically. If you put kindness into a relationship expecting to get something out of it, that is not friendship. That's entitlement. Overt declarations of…
How to Make a Lady Lose Her Boner: Crazy Dog Guy →
femalederection: You know the crazy cat lady that no woman wants to be? I think I recently met the male alternative. With a dog. This gentleman and I went on one, incredibly short date. We walked our dogs together. I thought this would lead to "let me drop my dog off and we'll continue on this date" but no. no….
How to Make a Lady Lose Her Boner: When my ex... →
femalederection: A post by Amber whatshouldwecallme: Recently an ex announced he was moving to Japan. This is all well and good and falls under the "appropriate email" category rather than when he says losing me was the biggest "missteak" he ever had (for a minute I thought he was asking me if I… By the way I am reblogging almost all of this tumblr because it is run by my gorgeous...
How to Make a Lady Lose Her Boner: This is a Post... →
femalederection: A post by Amber Once upon a time I was madly in love, that kind of love where everything is hazy and your entire life seems to both slow down and speed up at the same time. Valentines Day is a day to celebrate such feelings or warmth and love and wanting to take each other's clothes off and…
How to Make a Lady Lose Her Boner: Got this in my... →
femalederection: Hi! :) I really enjoyed your profile. It seems as if we would get along fairly well! Or at least share some laughs. I'm Brandon, I hate the fact that I'm on a dating website. When I was a kid my dream was to be a person who owned a dog. Not be on a dating site haha Anyways, I do Stand-Up… Wow, so that is stupid and unoriginal.
I don't understand people who think drunk texts are annoying. I think drunk texts are so cute. Just think of it this way, you're who that person is thinking of when their brain isn't even functioning properly, you're who that person is thinking of when they can't even form coherent sentences. You're on that person's mind when they have the motor skills of an infant, that's pretty fucking awesome...
noemail: stereobone: homovikings: i am so tired of obama and romney why can't thor be president ohmygod could you imagine tho "mr. president, what are your thoughts on gay marriage?" "I HOPE ALL MORTALS HAVE A GAY AND JOVIAL MARRIAGE"
4 tags
How the Logic of "Friendzoning" Would Work If...
*Man walks into a store and finds employee*
Man: Alright, I've had enough. Why haven't you guys hired me?!
Employee: Uh...well sir, when did you put in your application?
Man: I never filled out an application.
Employee: Well sir, we can't consider you for employment if you've never filled out an application.
Man: No, that's bullshit, because I've been coming here for years now, and every single time I tell you all how much I love this store and how much I appreciate your customer service, unlike some of your other customers might I add!
Employee: Well, but that doesn't-
Man: AND I even told you that I didn't have a job!
Employee: But sir, that doesn't indicate to us that you would like a job at our store. And again, if you've never filled out an application, we can't consider you. Besides, we're not hiring.
Man: OH! Not hiring, HA! What a laugh. I see your store go through seasonal workers all the time. They come and go like nothing, but you won't consider me as a part-time employee even though I KNOW you've been looking for workers to fill positions? That's insane!
Employee: Sir, we've been looking to hire a few people for management positions. Do you have any management experience?
Man: Well no, but what does that matter?
Employee: ...Well sir, that's what we're looking for. You won't be suitable for the position without management experience.
Man: Oh that's such a load of crap. You know, you'll be waiting around a long time for a manager if you don't lower your standards a little. Who cares if someone knows how to manage a store? I LOVE this store and I'm willing to work here, that's all that should matter to you.
Employee: That...doesn't make any sense.
Man: NO! I'm done. This is over. From now on, no more Mr. Nice Guy.
Employee:
Man:
Employee:
Man: Fuck you, slut.
gaircyrch: "I Would Like to Get to Know You" is unexpectedly loaded, as if hominids only just realized how much effort must go into being platonic, or even just empathic, how much time it must take to fully know someone, and fully care. It's surprising how hard it is to say,                                                 and yet, how many of us wish so much wish to hear it? to feel as if...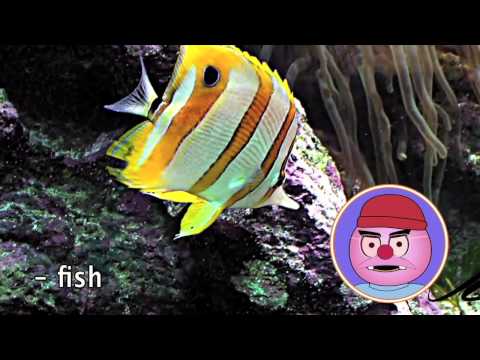 3 tags
3 tags
2 tags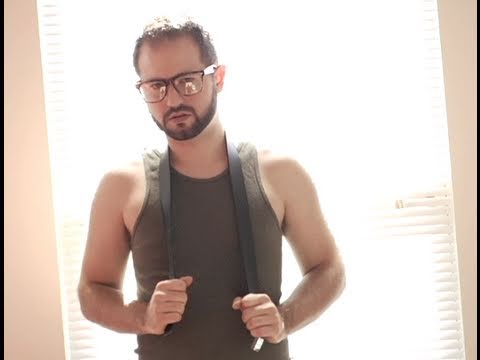 "Hold on," he orders, and I put my arms around him. This is my favorite part of..."
– Fifty Shades Freed, Chapter 2. i thought it was pretty much universally agreed upon that the best part about "traveling" by jet ski is that you are on a fucking jet ski. (via 50shadesofsuck) Fucking, srly.
If This Isn't From a Book, It Should Be: "DOING... →
gaircyrch: "DOING SOMETHING DAFT" a poem by David Dauz An old woman was asked if it bothered her that her husband was clearly ogling younger women. The old woman replied, "A dog can chase a car, but it doesn't mean he can drive." Attraction is different from Love, she said. By all means, you're…
"One of the worst ways to stop someone from telling sexist jokes is to tell him..."
– If This Isn't From a Book, It Should Be (via gaircyrch)
1 tag
When it doesn't work out with a guy
whatshouldwecallme: In high school/college I was like,  Now I'm like, 
1 tag